Programming Digikeijs DR4018 via DR5000 to switch MP1/MP5
Tuesday, 19 April 2022
Programming DR4018 via DR5000 to switch MP1/MP5
Wire DR4018 to DR5000 using the following steps
Make sure power is off when connecting to the DR5000 *This is very important as outputs can be blown
Connect the power inputs of the DR4018 to the signal terminal connections in the following way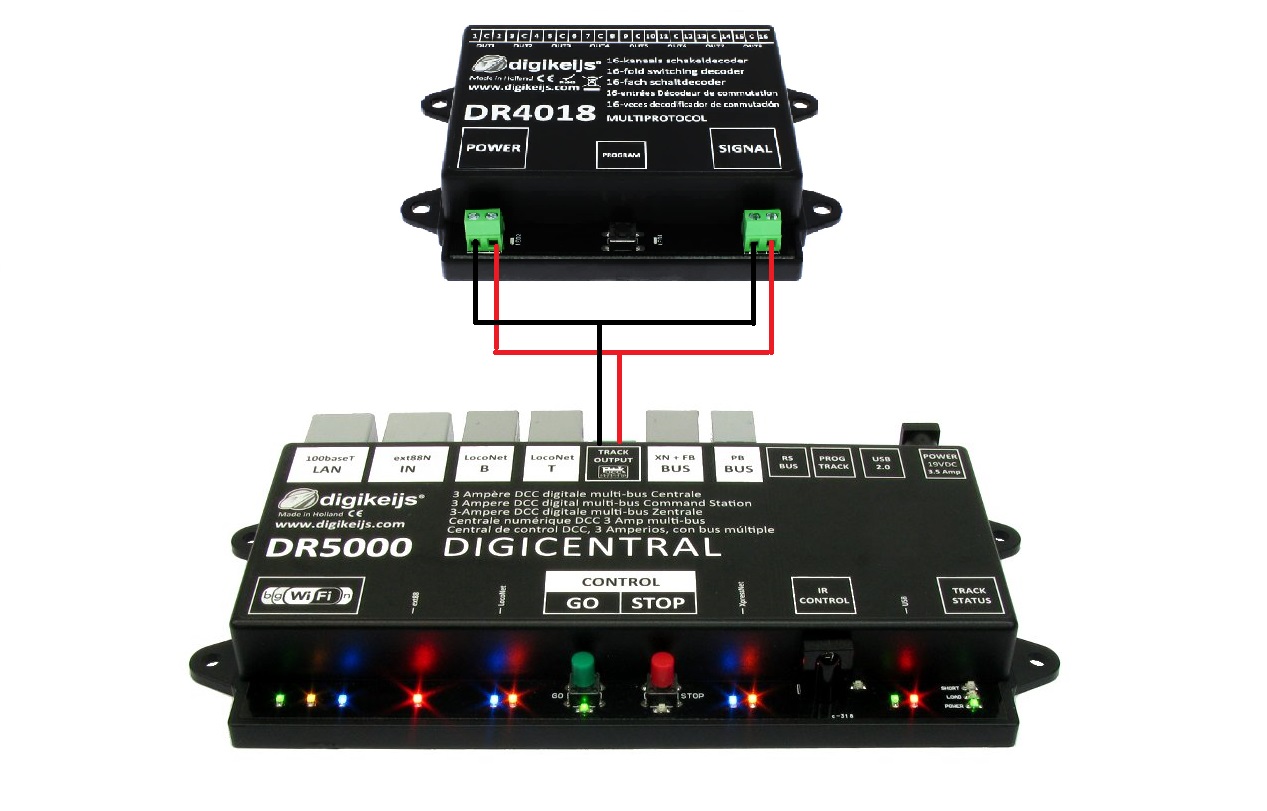 Note that wiring is connected to the Main Track output of the DR5000
Common link is made between the power inputs and Signal inputs on the DR4018 as shown in the above diagram
Connect your PC or MAC via USB connection to the DR5000
Power on the DR5000 * Do not have anything connected to the DR4018 outputs at this stage
Open DR5000 Configuration Software
Interface will open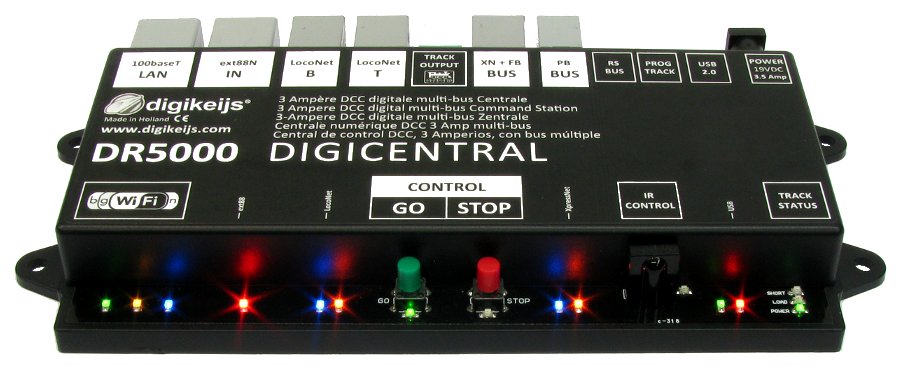 Select Track Output from the interface
This will bring up the programming properties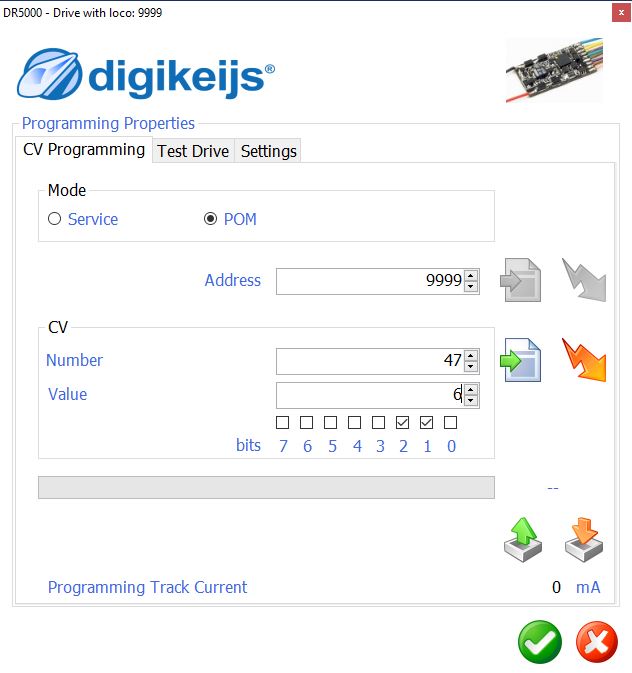 Under the CV Programming Tab, select mode as POM
Set address to 9999 (this is the DR4018 Board address)
Set CV Number to your required CV number, in this case 47
Set Value, in this case 6 (Value of 6 is pre-set vale for MP1 point motors)
You are now ready to send the CV programming to the DR4018
Press the program button on the DR4018, located between the Power and Signal connectors
The LED will illuminate

RED

This now means the unit is ready for programming.

Now you can press the orange lightning icon next to the CV number in the Programming properties.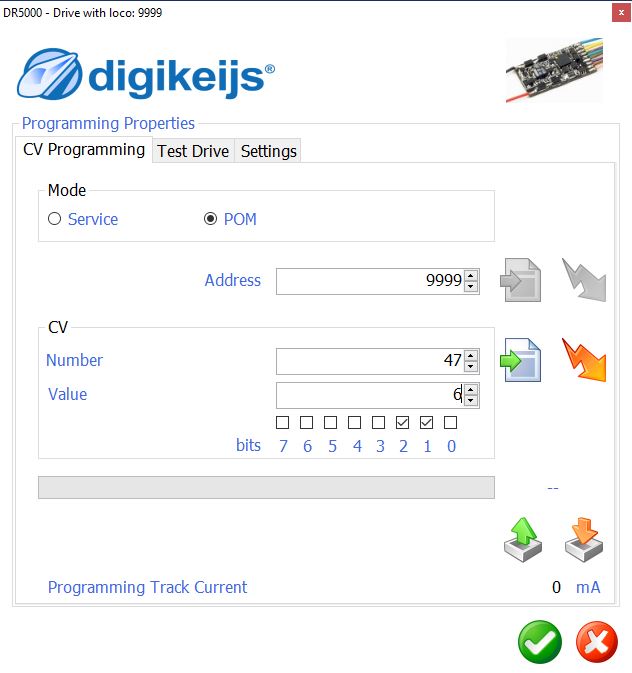 This will now send the CV programming to the unit as you have specified
Deselect the programming mode by pressing the program button on the DR4018
The DR4018 is now programmed
Assigning ID's to DR4018
Select the program button, this will illuminate RED to indicate you are in programming mode.
Open DR5000 Configuration software
Select Track Output from the Interface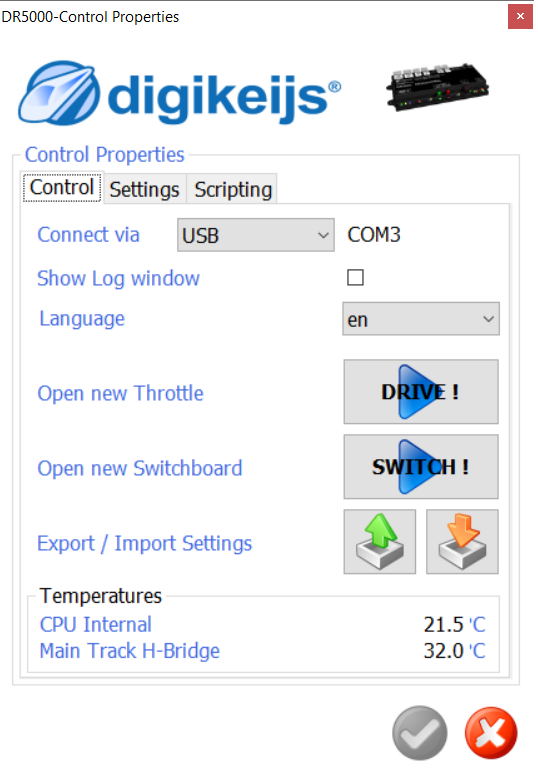 Select Open New Switchboard SWITCH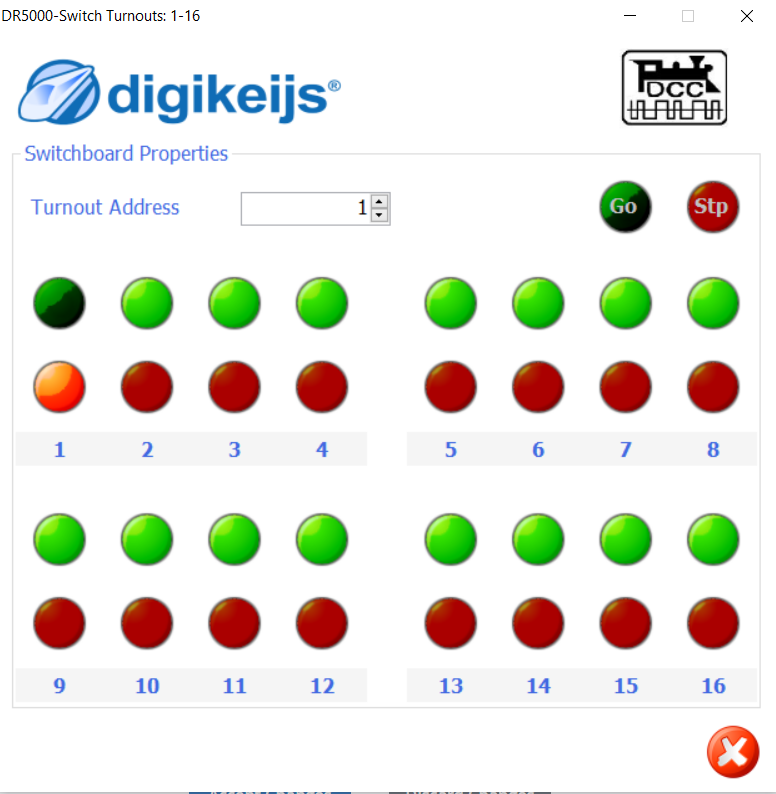 By selecting switch 1, this will set ID 1-16.
Selecting switch 17 for example will set ID 17-32 etc.
Make sure when selecting the switches on the switchboard properties that the DR1048 program LED is lit, therefore accepting the programming ID instruction.
Press the program button on the DR1048 once programming is complete.
Your DR1048 is now programmed.
END