Wiring of MP1/5 to point with track detection of the point.
2 Comments
Saturday, 19 December 2020 |
Admin
Point motor and switching Frog polarity and track detection.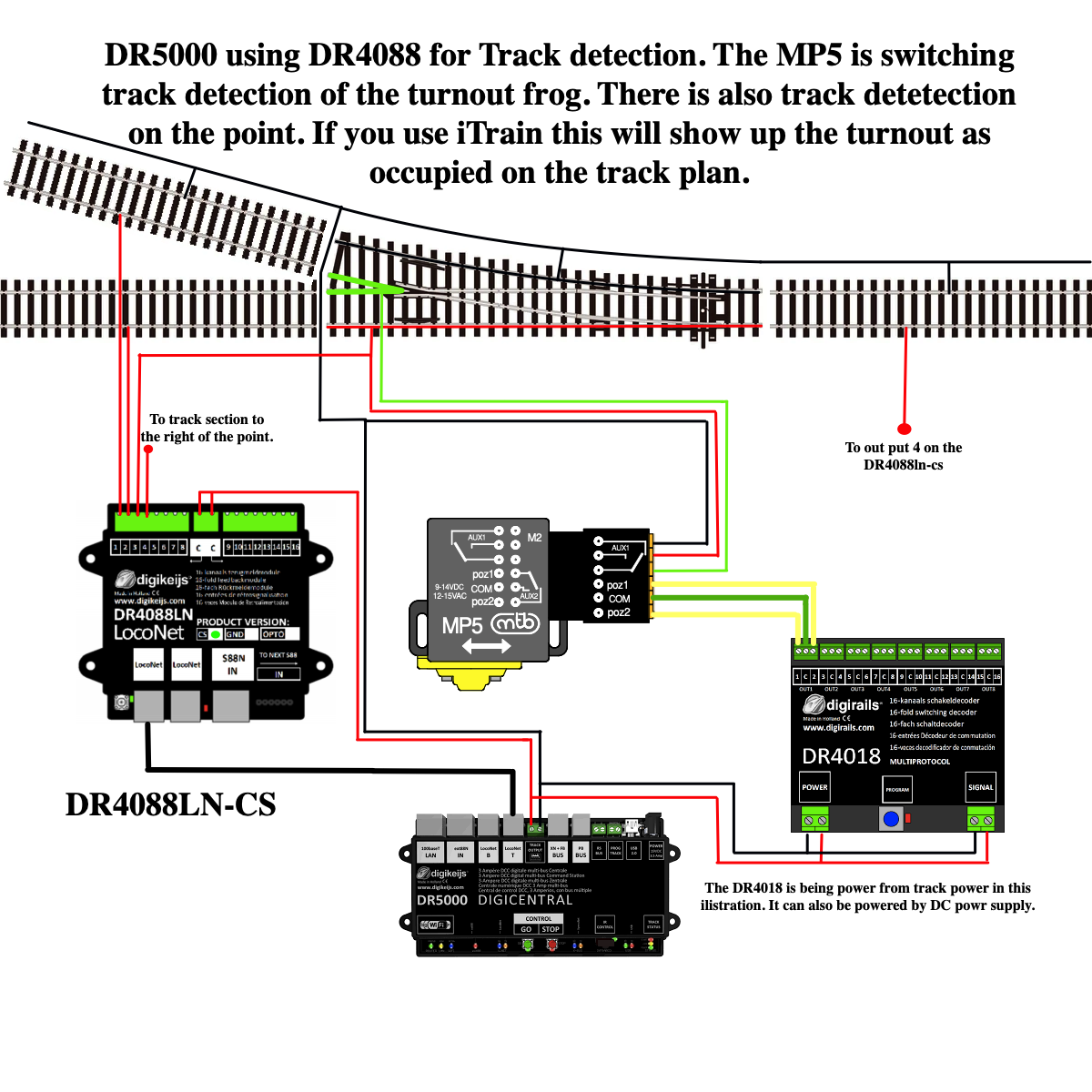 So as you can see we are using the DR4018 to drive the MP1/5 it is the same set up. The DR4018 is set to PRESET 6 to do this set CV47 to a value of 6. This will then be in the mode to drive the point motor.
The DR4088LN-CS is monitoring the blocks and also the point. The point of the detection rail must be isolated from the block either side. Then a wire from the DR4088LN-CS output is attached to rail of the point. The the point motor needs the same feed so when the point changes the frog either has detection power or not. The AXU switch on the MP1/5 is able to o this like i show in the image.
iTrain
To set up in iTrain you have to create the feedback address of the feed to the point.
Step1.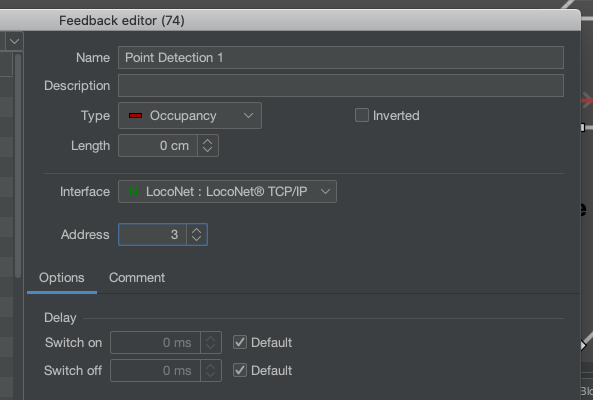 So create the Feedback as shown above. Make sure you Choose Type Occupancy in the drop down. Then give it the address of the output of the DR4088LN-CS.
Step 2.
Go to Switch board editor. Then open the properties of the turnout you wish to add the detection to. got to the options TAB.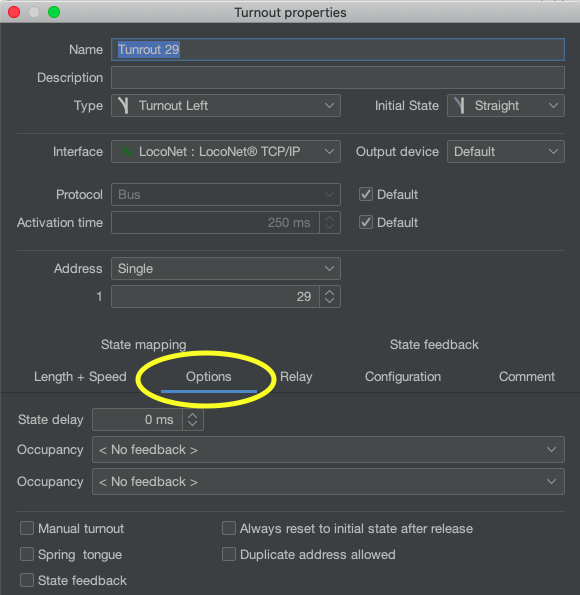 See above then go to the Occupancy drop down and find the feedback you just created.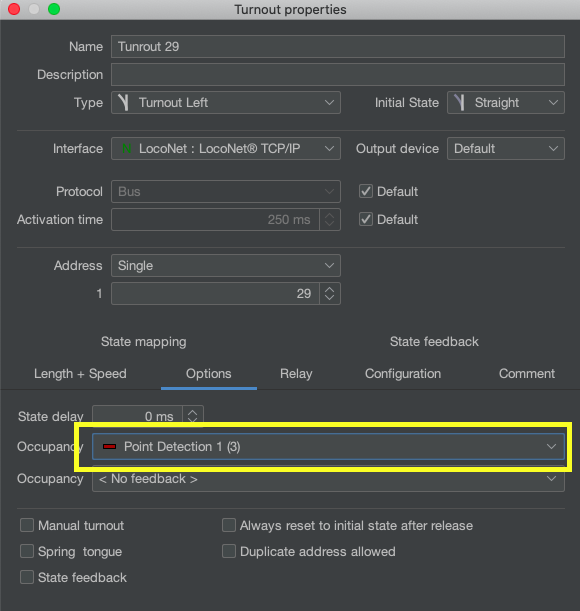 Now that you have selected it when a train runs over the point you will see this.

As you can see the point is red this means that there is some thing on the point drawing current. If this is the case the point wont change in this state and no route can be set through this area. Once the point is clear the train can then take the route.

And as the train drives again the point will go red as the loco or wagons with current draw go across the point.
This is how track detection on turnout would work.
Many thank
James Hudson
DCC Train Automation.
Products used to create this are
iTrain
DR5000
DR4018
DR4088LN-CS
MP1/5