Wiring of track detection to points.
2 Comments
Sunday, 26 January 2020 |
Admin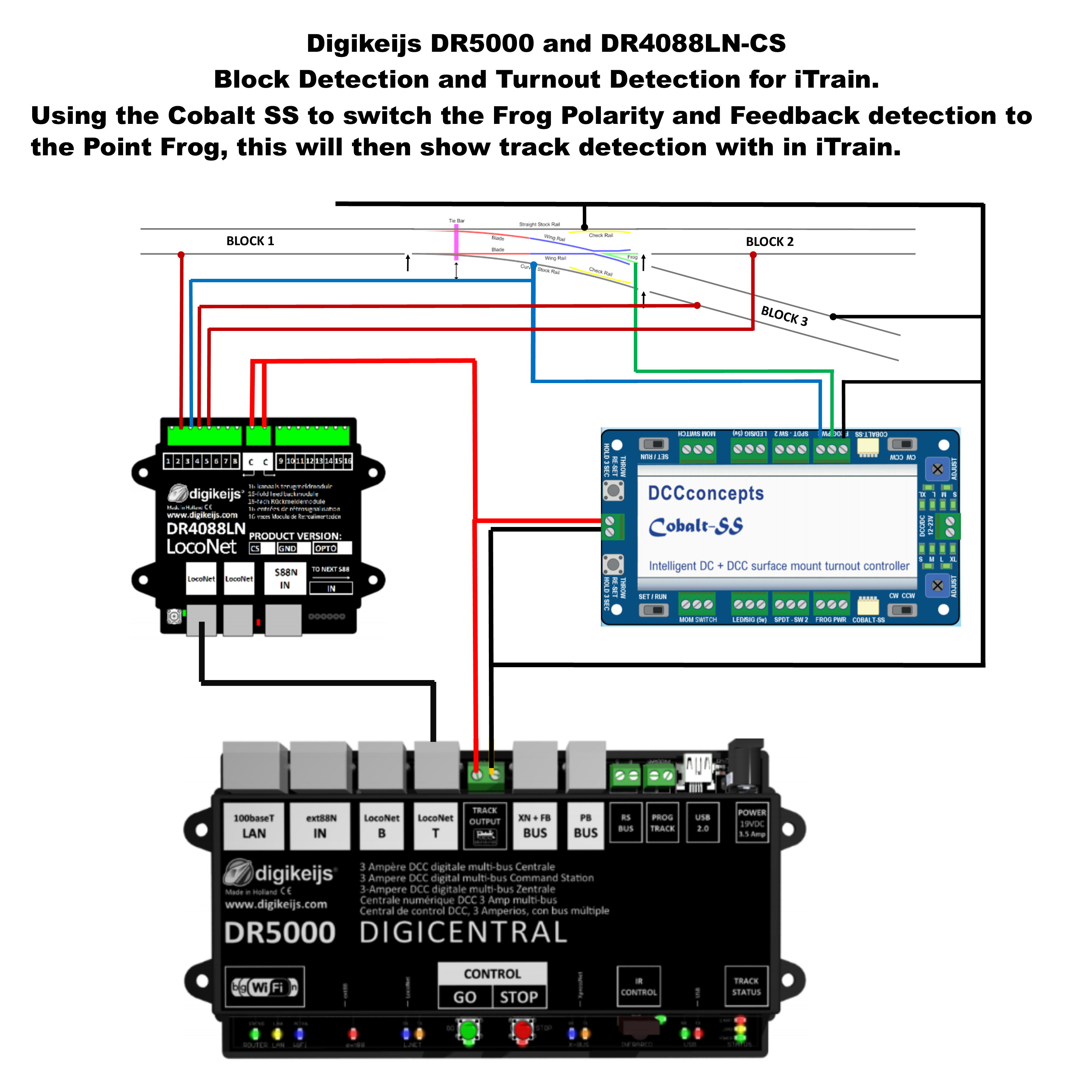 So more people as asking about track detection with other point motors. This can easily be archived i have now done another diagram using either MP1/5 as this is the same way to wire. But we could also do this with seep or any point motor with a built in switch.