YaMoRC YD6016LN-CS and YD6016ES-CS
24 July 2023 | Admin
YaMoRC YD6016 products.
How to use and wire up to suit unusual ways to use them.
The YD6016LN-CS and the YD6016ES-CS are both current sensing units for block control. (Track detection/Feedbacks)
These units work by having one rail isolated, this rail is then the detection rail. It does not matter which rail you decide to use but it must always be the same side. This rail then delivers the power from the YD6016 unit and does the track detection all in one.
The Below image shows you the wiring for track power to the rails.

Here you can see how the YD6016LN-CS can be connected up to a max of Five YD6016ES-CS units. The YD6016LN-CS monitors the other units and then sends the information over loconet back to you command station. The YD6016LN-CS can be used with and command station that has loconet for example any Digitrax System, Z21 Black edition and Uhlenbrock.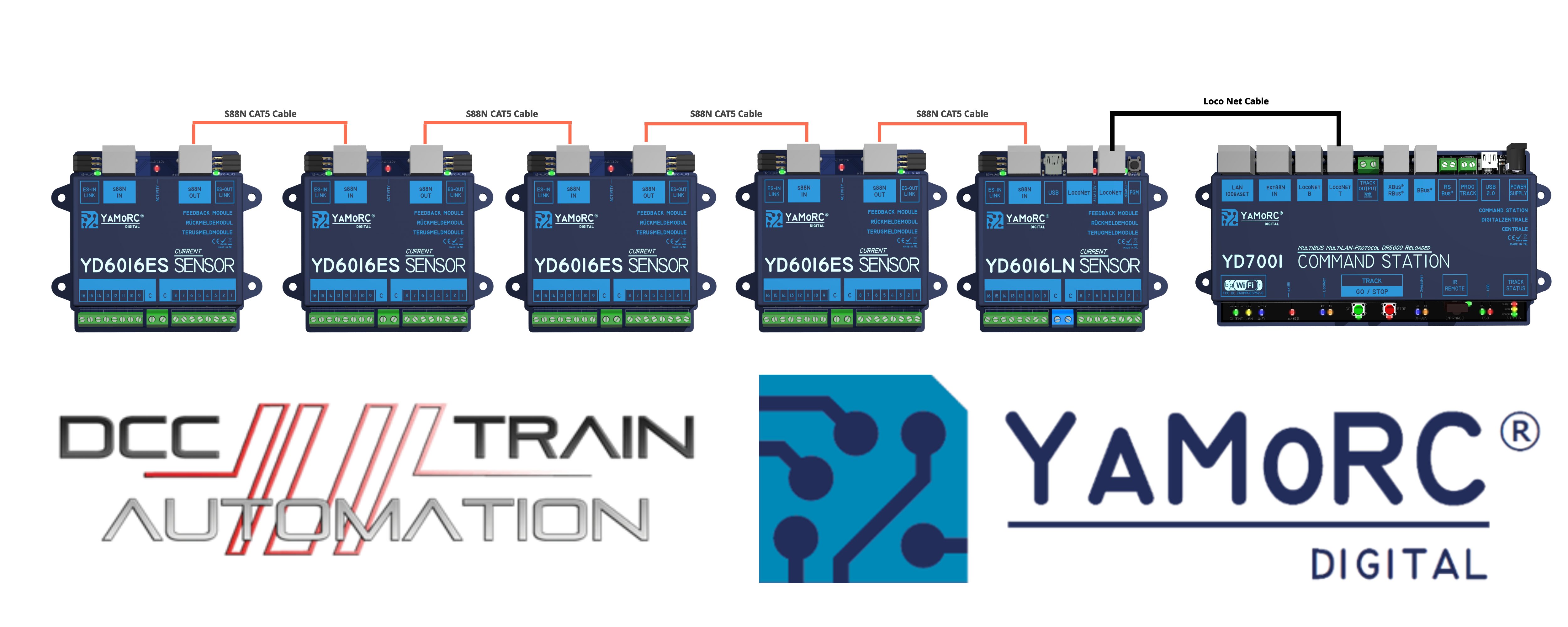 Connection to Different Systems.
Uhlenbrock Intellibox II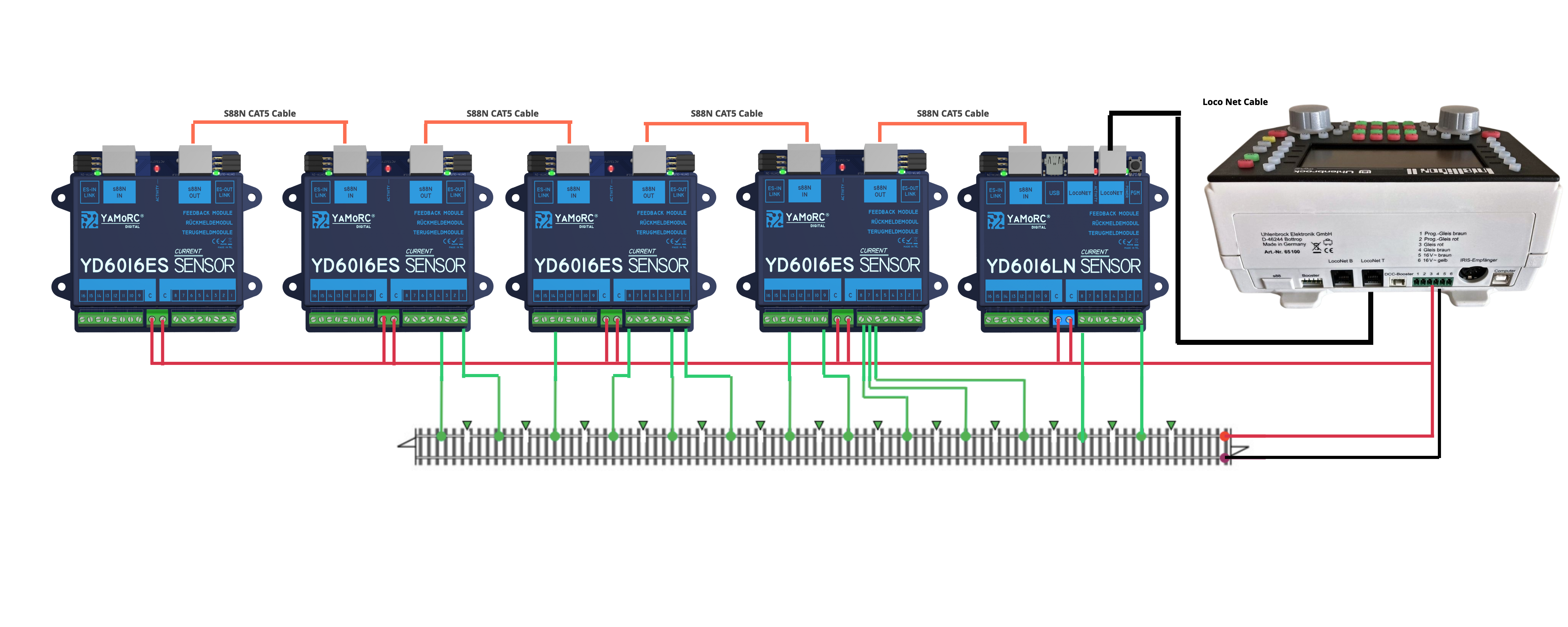 Z21 Black Only