Point Detection With DCC Concepts Accessory Bus
1 Comment
Monday, 21 December 2020 |
Admin
DCC Concepts Alpha Box accessory bus and IP Digital and point detection.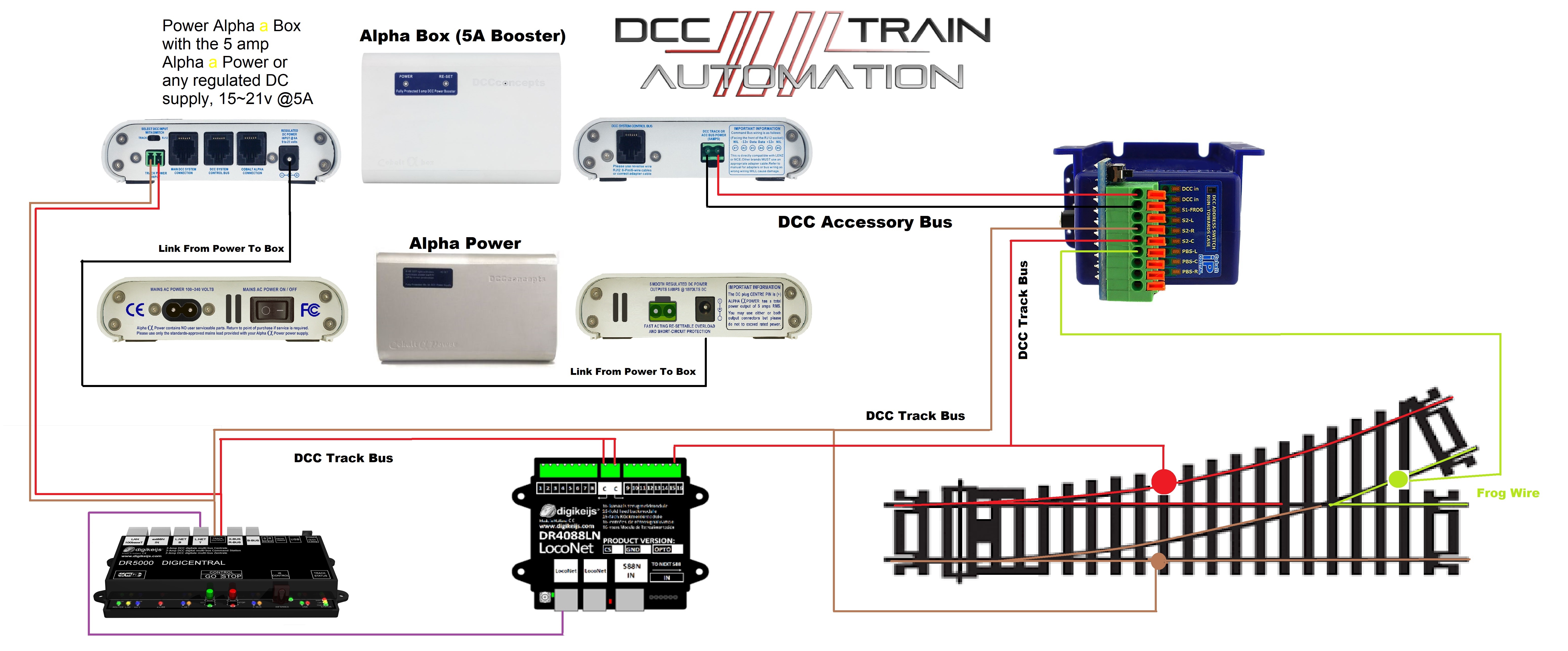 Are you looking to have a separate accessory bus to drive you point motors. Here we show you how to create this connected to a DR5000. We have also then added track detection to the point so if you are running train control software it would also know when the point is occupied.
When doing this you can not use the Frog output of the IP Digital as this is powered by the accessory bus. But you need to power the frog by the track power so the train continues to drive across the point.
So in this illustration you can see how we would do this.
We can also take this a step further and add point position so if you had a point motor fail to throw or you manually set the point the computer software would know about it. This is the illustration below.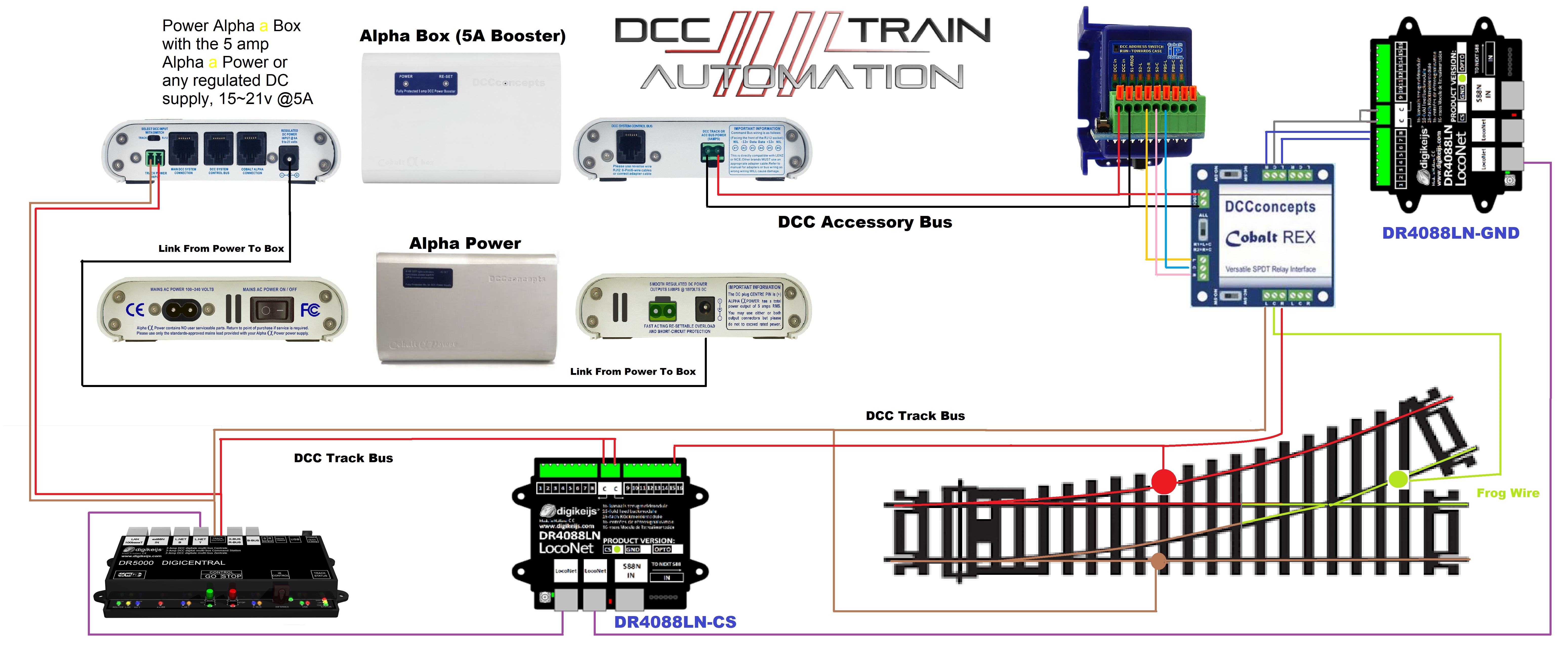 Equipment Use to archive the above.
DR5000 DCC Command Station CLICK HERE
DR4088LN-CS CLICK HERE
DR4088LN-GND CLICK HERE
DCC Concepts ALPHA Buddle CLICK HERE
DCC Concepts REX CLICK HERE